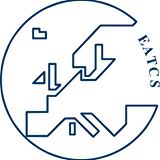 MFCS-16 is organized in coopperation with EATCS
MFCS Conference Series ...
MFCS conference series is organized since 1972. Traditionally, the conference moved between the Czech Republic, Slovakia, and Poland, while since a few years ago, the conference travels around Europe (in 2013 it was held in Austria, then in 2014 in Hungary, and most recently, in 2015, in Italy). This year the conference visits Poland once again.
MFCS is a high-quality venue for original research in all branches of theoretical computer science. The broad scope of the conference encourages interations between researchers who might not meet at more specialized venues.
MFCS 2016 will consist of invited lectures and contributed talks, selected by an international program committee of researchers focusing on diverse areas of theoretical computer science.


Program Committee Chairs
Important Dates
Abstract submission deadline:
April 21st, 2016
(AoE)
Paper submission deadline:
April 25th, 2016
(AoE)
Notification of authors:
June 5th, 2016
(AoE)
Camera-ready copies due:
June 15th, 2016
(AoE)
Early registration deadline:
June 20th, 2016
(AoE)
Late registration deadline:
August 5th, 2016
(AoE; afterward, only on-site registration)
Conference dates:
August 22–26, 2016
The City of Kraków
Kraków is the second biggest city in Poland, one of the biggest tourist attractions, and a true delight to visit.