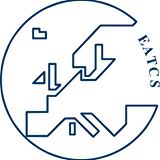 MFCS-16 is organized in coopperation with EATCS
Call for Papers
We encourage submission of original research papers in all areas of theoretical computer science, including (but not limited to) the following:
algorithmic game theory
algorithmic learning theory
algorithms and data structures (incl. sequential, parallel distributed, randomized, approximation, graph, network, on-line, parameterized, optimization algorithms)
automata and formal languages
bioinformatics
combinatorics on words, trees, and other structures
computational complexity (structural and model-related)
computational geometry
computer-assisted reasoning
concurrency theory
cryptography and security
databases and knowledge-based systems
formal specifications and program development
foundations of computing
logic, algebra and categories in computer science
mobile computing
models of computation
networks (incl. wireless, sensor, ad-hoc networks)
parallel and distributed computing
quantum computing
semantics and verification of programs
theoretical issues in artificial intelligence
types in computer science
Paper submission is electronic, through the submission page.
All submitted papers will be reviewed by the program committee. Accepted papers will be collected into the conference proceedings.


Awards
Best Paper Award
The MFCS-16 Best Paper Award is goes to:
Bart M. P. Jansen and
Astrid Pieterse
for their paper "Optimal Sparsification for Some Binary CSPs Using Low-degree Polynomials".



Best Student Paper Award
The MFCS-16 Best Student Paper Award goes to: for his paper "Transformation between regular expressions and omega-automata" (coauthored with Christof Löding).


Important Dates
Abstract submission deadline:
April 21st, 2016
(AoE)
Paper submission deadline:
April 25th, 2016
(AoE)
Notification of authors:
June 5th, 2016
(AoE)
Camera-ready copies due:
June 15th, 2016
(AoE)
Early registration deadline:
June 20th, 2016
(AoE)
Late registration deadline:
August 5th, 2016
(AoE; afterward, only on-site registration)
Conference dates:
August 22–26, 2016